For the re Branding of the identity of Francis Platz, we were inspired by the identity of the place and the environment that had been generated in it.
The bar has walls intervened with graffiti made by clients with phrases and drawings and bear murals by the artist Lucho Gatti.
Taking as a reference both the graffiti and the murals of the bears, we generate a dynamic mark that reflects and respects the identity of the place.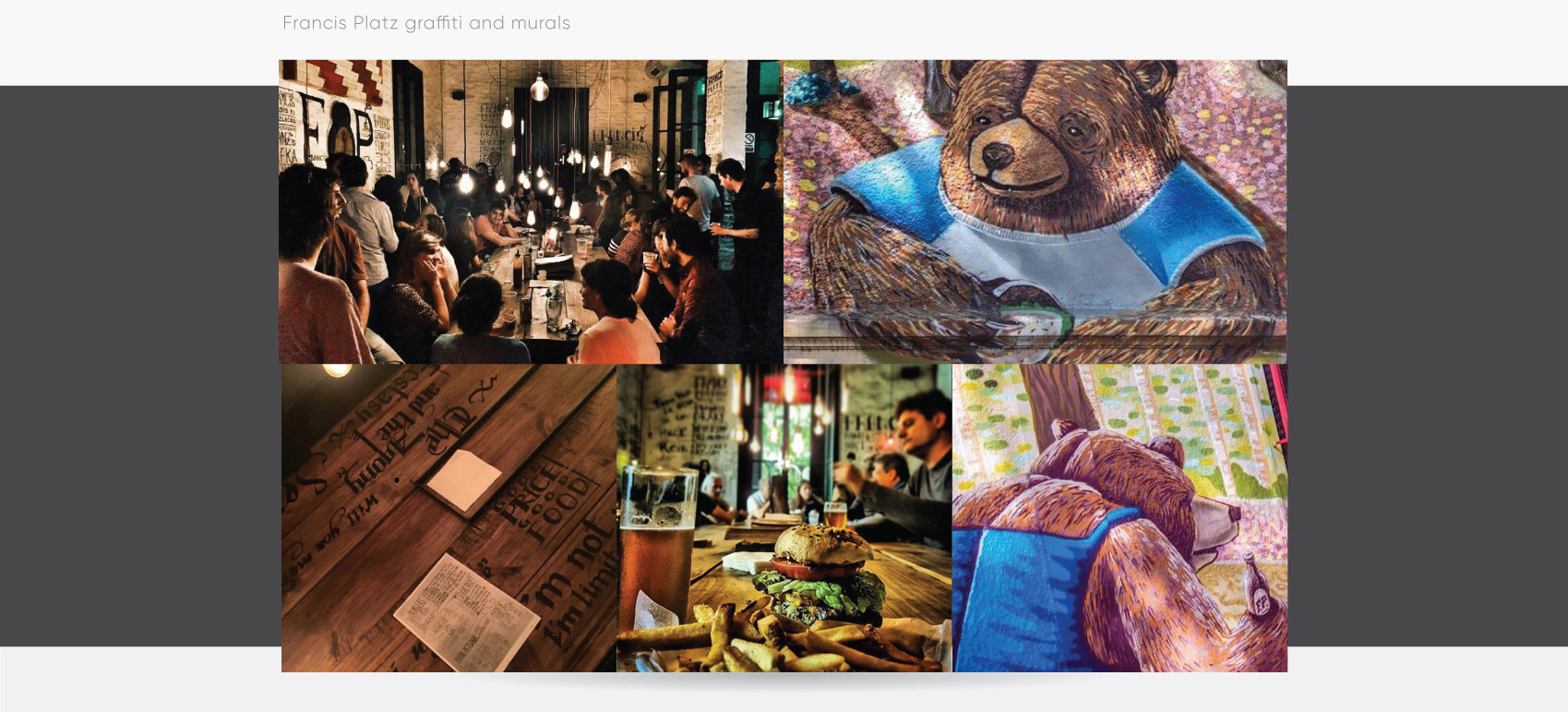 ​​​​​​​
Illustrations and Calligraphy: Kaj Throstup